Summer Views diptych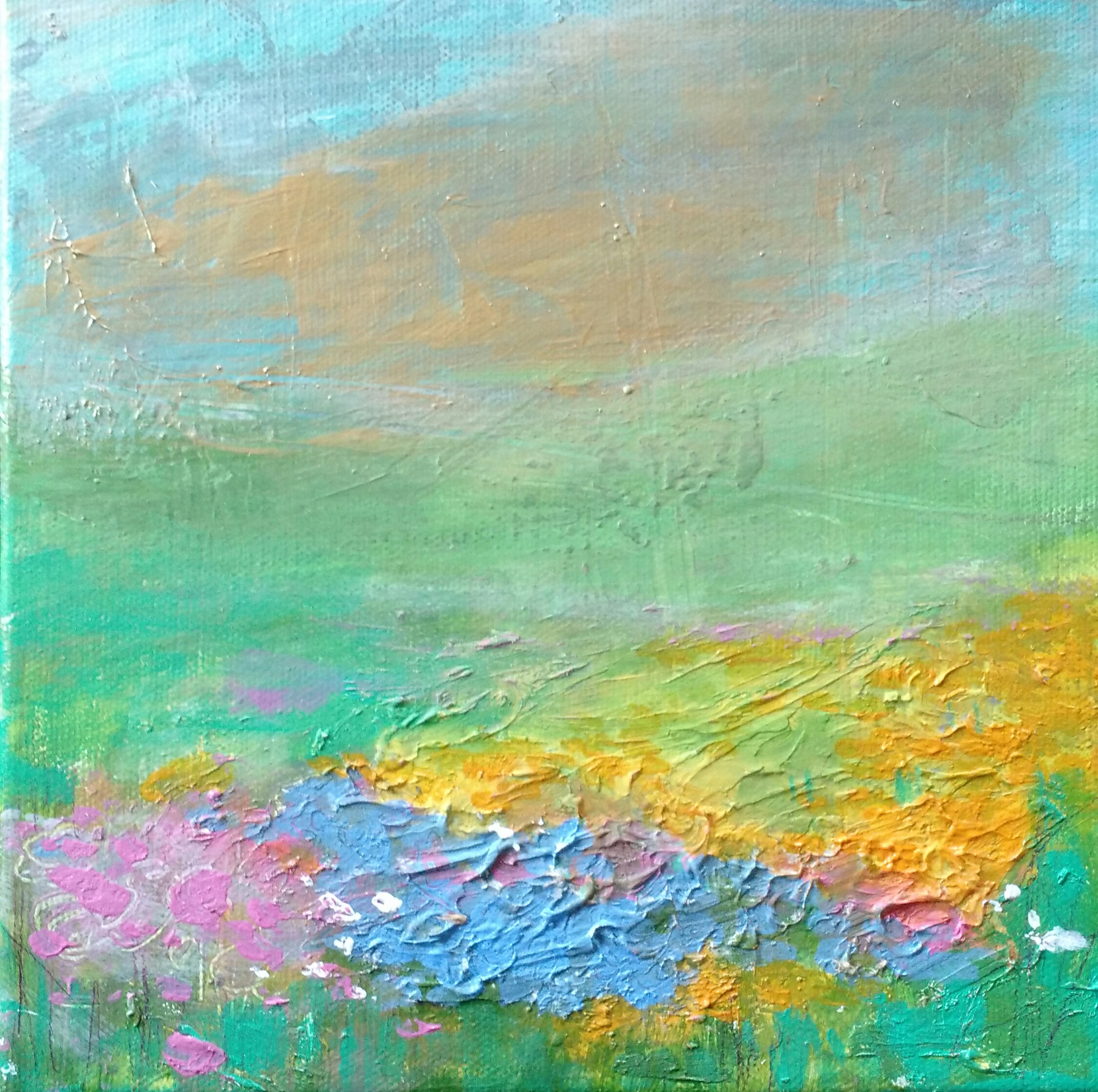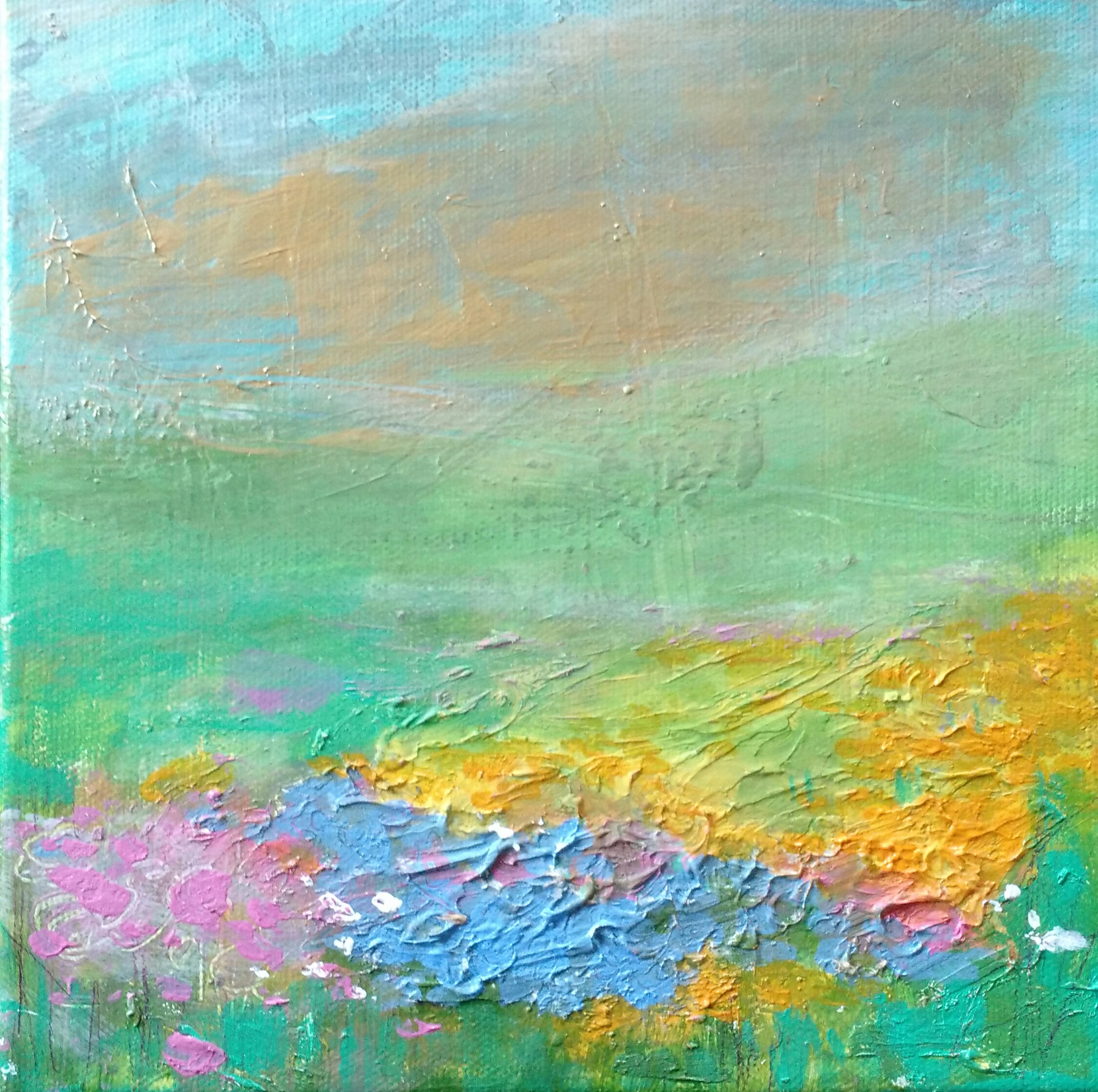 Summer Views diptych
"Summer Views" diptych. Each individual canvas is 8'x'8' Combined 8 x 16 and 1.5" deep.
I was inspired to paint these coloful canvases after spending a Saturday riding my bike on country roads through summer fields. So colorful and inviting. Original acylic painting. This painting has a lot of texture to it and presents an abstract landscape. I use gold paint to bring some vitality to the sky and clouds. It is varnished and has a UV protectant on it.
This was inspired by the Driftless area, on the way to LaFarge, WI.